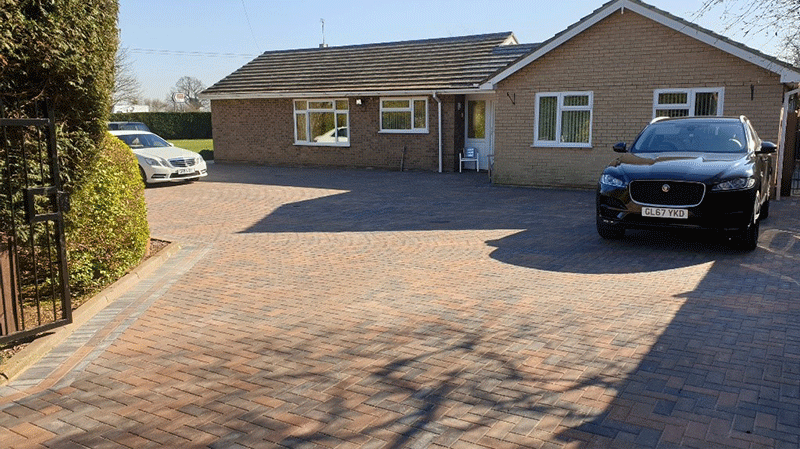 Project Information
This 155m2 driveway project in Crowland, Lincolnshire was completed on the 22nd February 2019 and took us approximately 4½ days to complete.
The Customer's Needs
The customers wanted to replace the cracked tarmac driveway/entrance and the concrete pathways in front & to the side of the house with a better looking all in one block paving installation which would provide easier driving into and out of the property as well as tidy the front.
Block Colour & Design
We block paved the area in a 90-degree herringbone design using ochre as the main colour and charcoal as the treble border colour while also installing 2 recessed manholes which merge into the driveway nicely.
Surface Water Drainage
To provide the customers with good surface water drainage we installed a gulley in the middle of the driveway and set the block paving so that water would fall to that area.
The Finished Product
The finished product is a much tidier, better looking entrance and driveway which has provided the customer with an easier drive into their property and ample space for parking which will withstand the test of time due to our 10 year guarantee on all work.