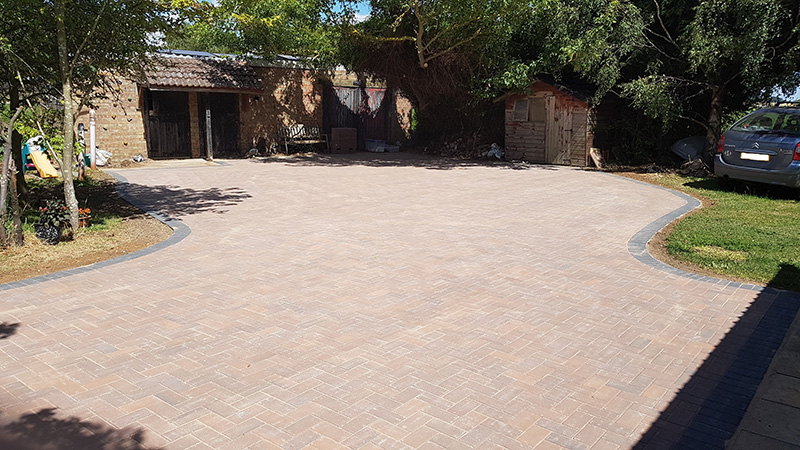 Project Information
This 230m2 block paving project in Christchurch, Cambridgeshire was completed on the 1st August 2018 and took us approximately 5 days to complete.
The Customers Needs
The customers wanted to replace the existing grass and soil area and turn it into an improved area for driving and parking their cars, not just that but they felt a block paving installation would be more suiting of their property and would make the front of the property much tidier.
Block Design & Colour
To give the customer a great looking driveway we block paved the driveway in a 90 degree herringbone design throughout, using ochre as the main colour and charcoal as the single border colour.
Providing Sufficient Drainage
As part of the project we also installed 2 recessed manholes into the installation which merged in with driveway nicely, and created a fall in the block paving which allowed water to be directed to a safe area in the front garden.
The Finished Product
The result is a block paving installation which has transformed the front of the property into a much better looking area which provides the customers with an improved area for driving & parking cars
All the work you see here is guaranteed for 10 years until June 2028.