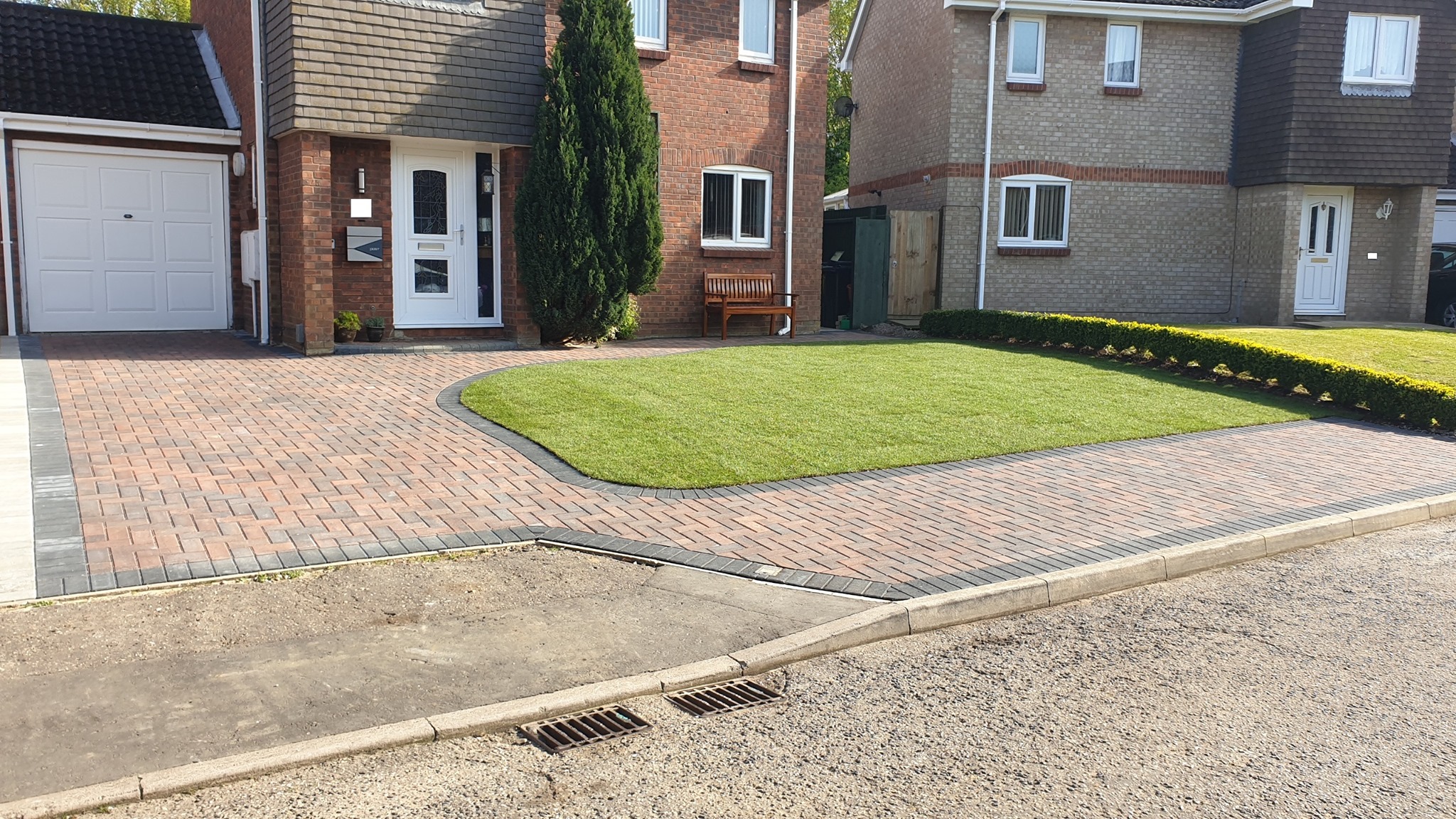 Project Information
This 59m2 project involved us supplying and laying a block paving driveway and pathway in Werrington, Peterborough. It was completed on April 2021 and took us approximately 2 and half days in total to complete.
Customers Needs

The customers already had a driveway and wanted to replace the concrete and part of the grass area at the front of the house with a better looking block paving product.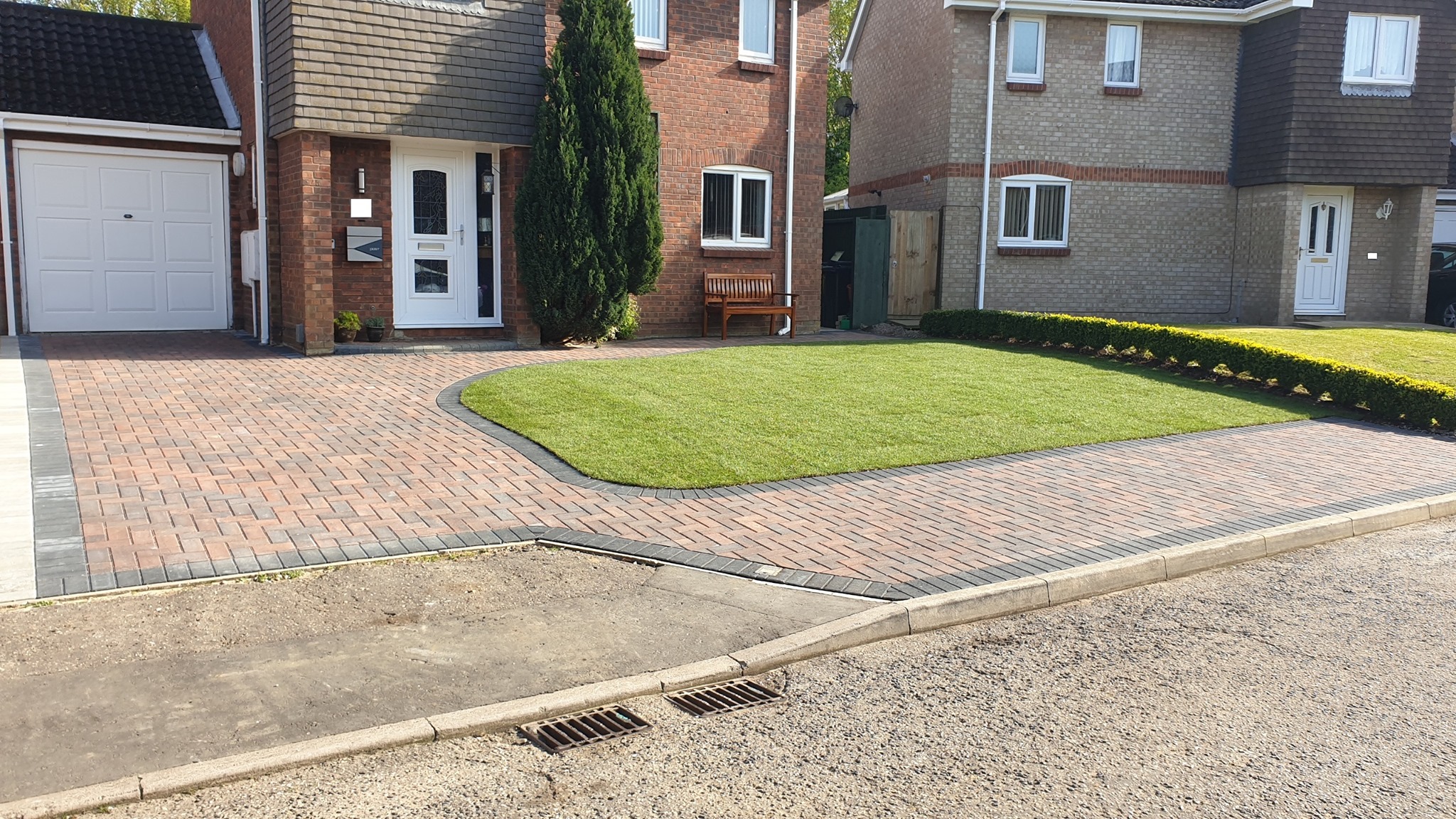 The Process
We firstly excavated the area to a suitable depth and sub-based the area with our own crushed hardcore to give a long lasting, sturdy base which was then flattened by a 1 ton roller. We then screeded a 50mm layer of sand and laid the block paving in a 90-degree herringbone design, using brindle as the main colour with a charcoal border while also installing one recessed manhole.
All this while being backed up by our 10-year guarantee.
If you are in need of new block paving driveway or pathway, request a quote today and our friendly team will get back to you.