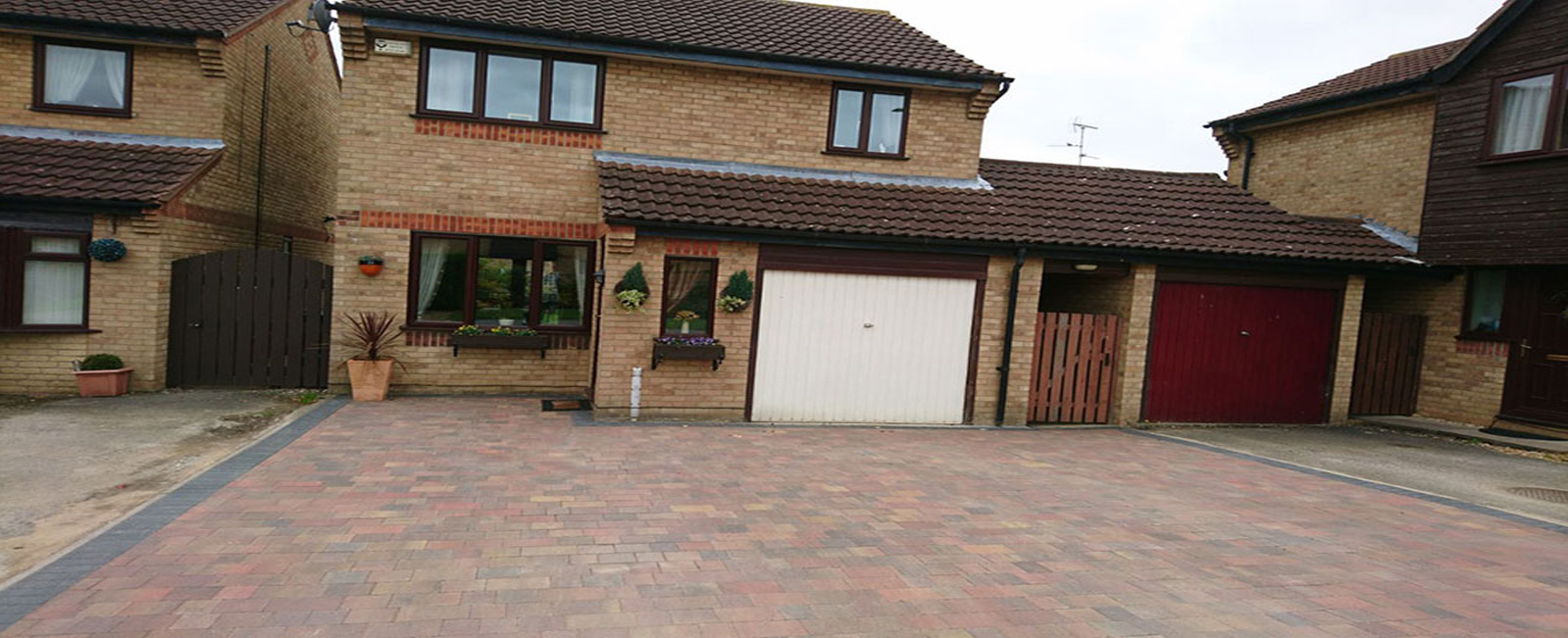 With winter just around the corner, there's no doubt that we need to take action towards maintaining our homes, whether that's updating the fireplace or buying new quilts. We all spend time on the inside of our homes around these months, but what about the outside?
Ice, rain or snow, these conditions can all affect the quality of our pavements, patios and driveways, but how many of us really attend to them?
It's important to stay alert around these times and be aware of what damage can be caused. Having a trusted and reliable driveway contractor at hand can be a useful and cost-effective way to handle any damage. Cambridgeshire Driveways can attend to all issues and ensure the ground is properly prepared and maintained to create a durable, aesthetically pleasing space for your home or business.
Asphalt damage is very common within pavements and driveways. The icy weather conditions can often form cracks and crevices creating an unsightly outdoor space which isn't a particularly good look for businesses. Most people aren't aware that these cracks can become bigger over time due to the ice creating expansion, so it's important that any cracks are fixed as soon as possible.
To prevent this from occurring, you may need to regularly check to see if any cracks have begun forming, if this is the case, call a reliable driveway contractor ASAP. Alternatively, purchasing crack fill can also help in the meantime, but for a long-lasting, quality drive, calling the professionals would be the best option.
Living in the UK comes with its own set of problems, we are presented with unfortunate amounts of rain which we simply have no control over. Heavy rain can cause damage to the surface and drainage can become affected due to the build of rain forming puddles. Regularly cleaning the area by the simple 'weeping and blowing' technique can prevent this from escalating. However, a contractor will know exactly what they're doing which means the job will be much more efficient and effective.
Did you know that the type of paving can also determine how much the weather affects it? Opting for a more durable and high-quality material such as block paving can effectively take on these harsh weather conditions a lot better, creating a well-presented outside space.
Cambridgeshire Driveways provide a variety of bespoke products including paving, patio and driveway styles, suitable for all properties.
We are experts in this field and can guarantee quality every time.
If you would like to avoid the winter damage, contact us today.